We're Good, Right Here
Landscapes come in many forms, especially in Texas which boasts such a wide vista. This work is an alternative South Texas landscape championing an underdog of the local native plant world, Tillandsia Recurvata commonly known as Ball Moss. This much misunderstood plant is neither moss nor parasite as is widely believed. It is a member of the bromeliad family with roots, flowers and leaves. It derives it's entire sustenance from dust, rain, sunshine.

A native of South Texas himself, Seale explores the idea of community pride as well as the connectedness and network of communication between all things. Proof of this idea comes in the recent discovery that Ball Moss, something so common and easy to ignore, has compounds that are now known to fight cancer and AIDS--and all this from dust, rain and sunshine. In this piece, the idea of "Bloom where you are planted" takes on special significance with the hometown success story that is the Spurs. And because the Spurs call the AT&T Center their home, this piece also calls attention to the pivotal role that San Antonio and South Texas have played in the evolution of telephone communications, even to the extent that ranchers in the 1880's used barbed wire fences to transmit their conversations before rural telephone networks were put in place.

We're Good Right Here continues Seale's interest in native plants of South Texas. Previous works with this theme include pieces at the San Antonio International Airport and The Corn Crib at the Land Heritage Institute in south Bexar County. As with much of Seale's work, the subjects of We're Good, Right Here appear both familiar and otherworldly.

We're Good, Right Here is an interactive light installation composed of glass, acrylic, aluminum and LEDs. It
measures 11 by 25 feet. The piece reacts to the touch of visitors to the AT&T Center VIP Lounge.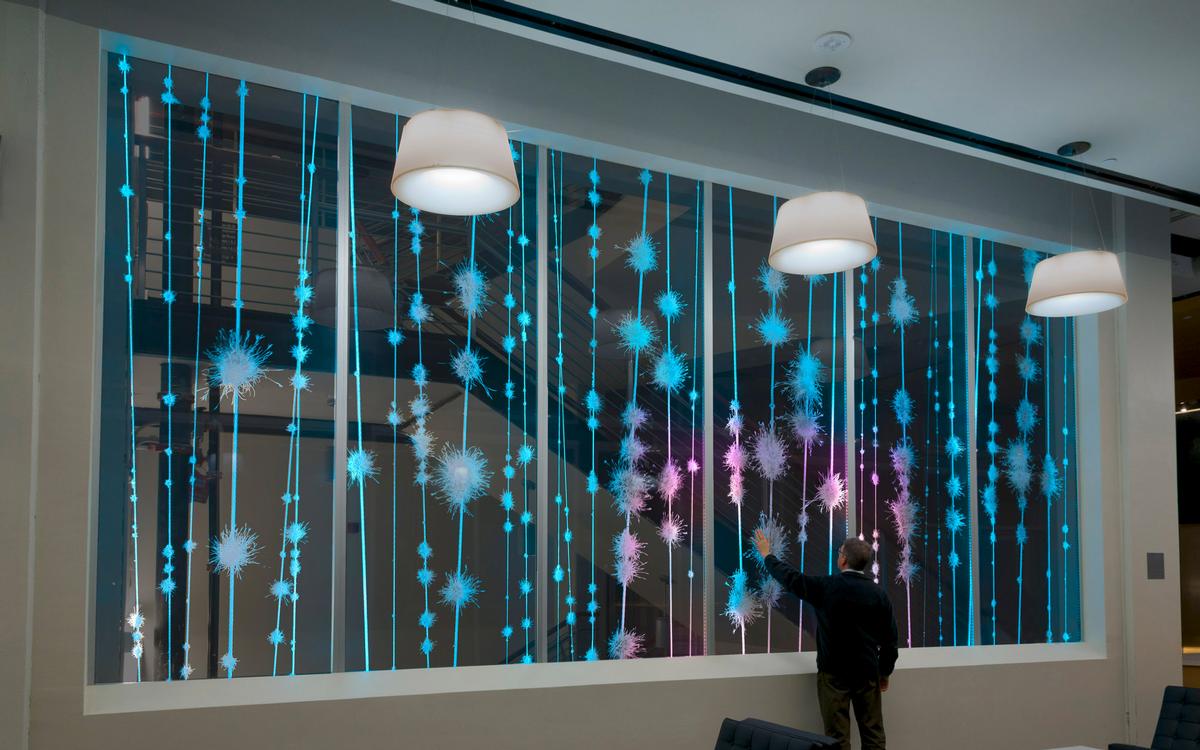 Viewers can interact with the installation by touching the panels.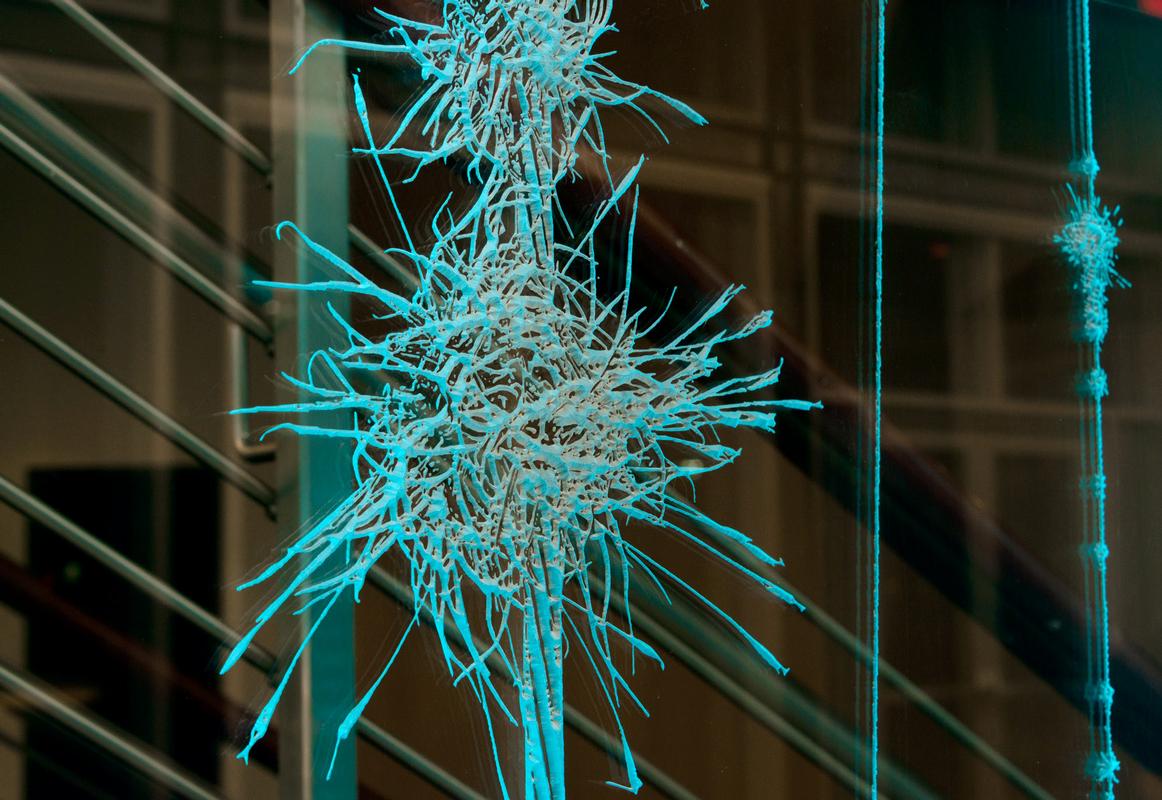 Detail showing carving into acrylic

YouTube: A short video showing the interactive quality of the piece. Duration: 42 sec.