The Lila Cockrell Theater-House Lighting
Confluence: Flowing Together

Seale's series of illuminated photographs for the Lila Cockrell Theatre entitled "Confluence: Flowing Together" celebrates the confluence of water and cultures in and around San Antonio. Using his special panoramic camera, Seale kayaked to four different confluence points of creeks and rivers in Bexar County to create these unique, time-based works of art.

The backlit installation gives the interior of the theater a soaring feeling, as if it had windows. The water theme continues from the lobby photo/sculptures as a single image spans the entire wall of the auditorium. Each image panel is suspended from the ceiling by cable and is powered by the same support. The artist designed a special winch system to help with the maintenance of the panels.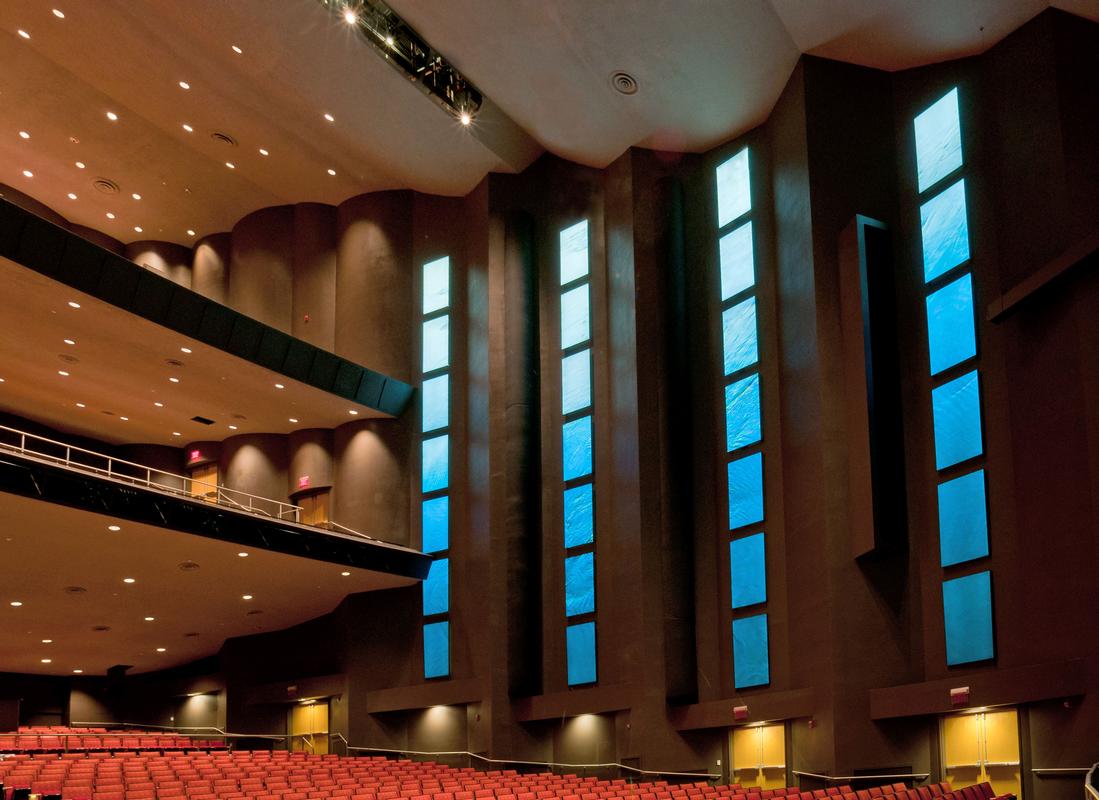 Each column is 65 feet tall and suspended by cable attached above the ceiling.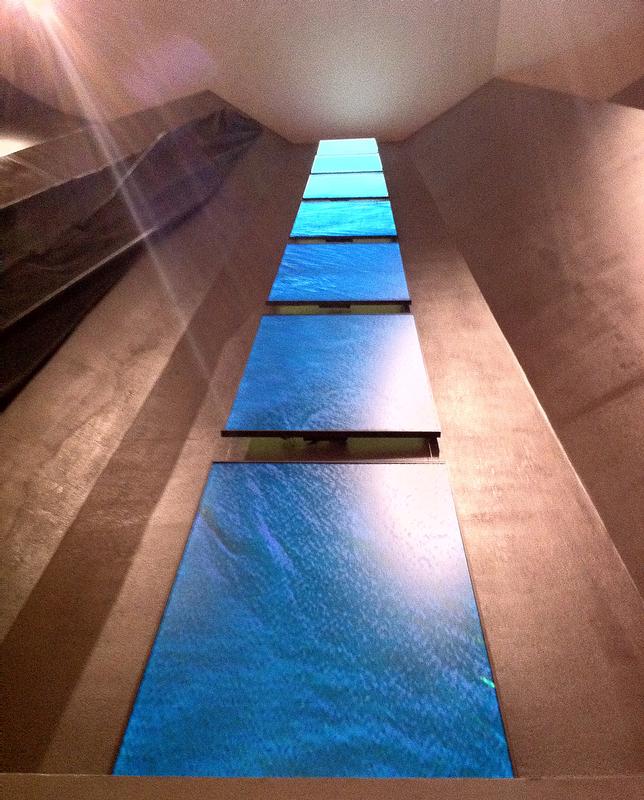 A view from directly beneath one column.

A view from the stage.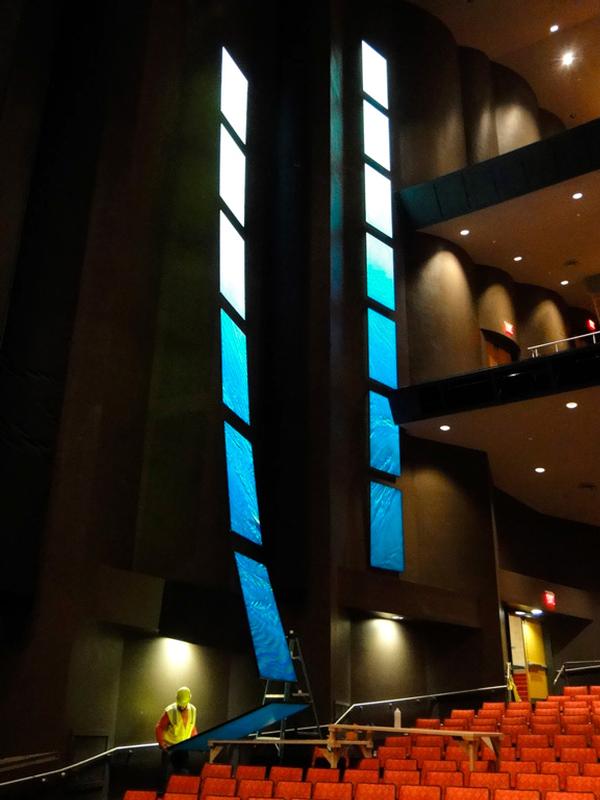 Installation. All columns may be lowered for maintenance.